Buick Sales for March Up 76%, Reaching Young Buyers with Lacrosse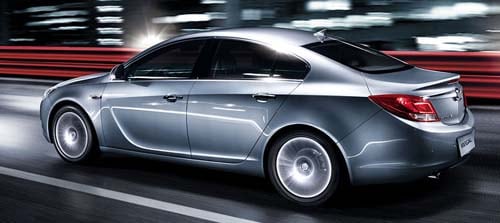 Buick posted its sixth straight month of U.S. sales increases in March as the LaCrosse luxury sedan continued to attract a new audience for the brand.
Buick reported a total of 12,954 sales this month, a 76% increase compared to March 2009. Sales of the Lacrosse were up 236% and the Enclave also had a good month with sales up 42%.
Introduced in 2010, LaCrosse is reshaping the face of Buick. LaCrosse buyers are three times more likely to be in the 16-55 age range. LaCrosse also has had a double-digit percentage point residual value improvement over the previous model.
"LaCrosse is getting the attention of younger buyers with its design, responsive handling and a host of advanced technologies," said Brian Sweeney, U.S. vice president of Buick-GMC sales. "LaCrosse is changing consumer perception of the Buick brand."
The Buick lineup will get another boost this summer with the launch of the 2011 Regal, a mid-sized sports sedan with European-bred driving experience.
With the new LaCrosse and soon-to-be released Regal, Buick is also attracting strong reviews from auto critics. Motor Trend magazine declared "Buick is Back!" on its April cover. It was the first time in 28 years that Buick was featured on the magazine's cover.
In the issue, LaCrosse beat the higher-priced Lexus ES 350 in a head-to-head comparison. Motor Trend Editor-in-Chief Angus Mackenzie said the Regal was "likely to appeal to young, affluent, trend-setting import buyers."