The 2012 Buick Verano: Hitting Showroom Floors this December.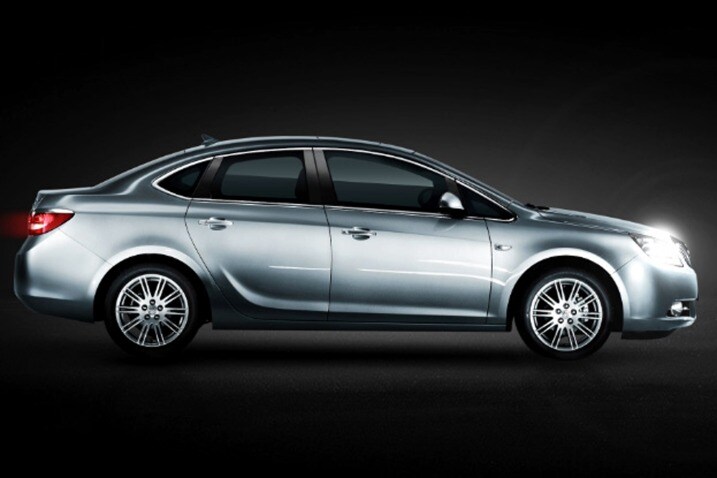 The all new Buick Verano is expected to hit showroom floors in December. This luxury compact car is expected to compete with other more expensive models including the Lexus IS 250 and the Acura TSX.
General Motors believes the Verano will beat its competitors because it has all the luxury of those vehicles with a starting price that is up to $10,000 less. The price for the base model Buick Verano for 2012 will be a mere $23,470.
GM also believes they are going to corner the market in the compact car category with the Chevy Cruze. Competitors in this category include the Ford Focus and the Elantra by Hyundai. These compact sedans start below the $20,000 mark.
The 2012

Buick Verano

will be a third generation model that sees a completely redesigned version of its old self. The Verano will be the third automobile sold in the United States by Buick that sees a complete makeover during recent years. Other models that had the same treatment were the Buick Regal and the LaCrosse. Overseas in China, General Motors has been selling the Verano under another name, the Excelle.
GM is introducing the revamped Verano as a strong competitor in its class. Key features are the many noise-reducing features that make this vehicle a quieter ride than its competition. Other amenities inside the car make it aesthetically pleasing and functional, which warrants the starting price tag over $20,000.
The Verano is modeled on the same base as the Chevy Cruze, but the internal and external stylings and amenities make it a luxury sedan. The 2.4 liter engine is coupled with a six-speed automatic transmission. Owners can expect to get somewhere around 31 mpg on the highway. Buick is also introducing the IntelliLink system that is designed to provide entertainment and information at the same time. This "infotainment" system is displayed through a seven inch monitor and is heard through a sound system from Bose.
The designers of the Verano claim "the goal from the beginning was a baby LaCrosse." The Verano is smaller than the LaCrosse but is said to offer all of the same stylings and amenities.
Buick believes that the Verano will interest many different demographics. The success of the third vehicle sold by Buick for under $30,000 will depend entirely on the marketing abilities of the company. The Verano needs to be advertised and sold as a luxury vehicle.
Without-a-doubt,
Buick has the post recession cure
for fans of the brand.