Avoiding an Extended Warranty Scam: Knowing What To Look For.
The day has finally come.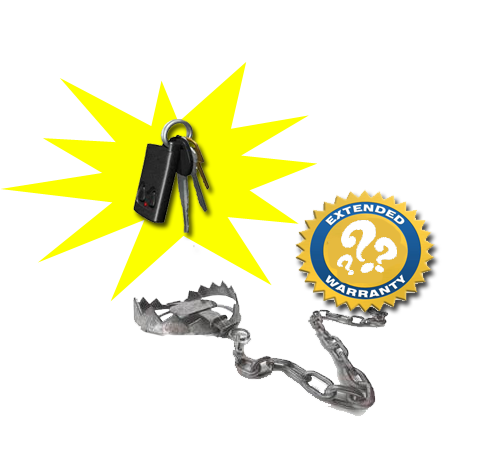 After months of having to put up with that old clunker with the busted out headlight, you finally do it. You purchase your first new car.

The wait has been worth it. A leather interior, top-of-the-line audio system, and fully-equipped GPS unit are just a few of the highlights of your purchase.
A few weeks after your purchase, you start receiving a number of extended warranty offers in the mail, over the phone and e-mail, each of which seems to offer some sort of "too good to be true" type of offer. Many of these offers may even claim to be from the dealership you purchased your vehicle at.
Unfortunately, the odds are if the warranty seems too good to be true - it is.
The best defense against an extended warranty scam is knowing what to look for. It's very easy for a warranty company to act as though they represent the dealership you purchased your vehicle at. One way to tell if that "too good to be true" warranty offer is genuine is by visiting the Better Business Bureau's website.
Many scammers will also call claiming it's on behalf of the manufacturer. It's important consumers understand in most cases, the manufacturer of the vehicle you purchased will not contact them directly.
One of the best ways to avoid a potential extend scam is by working with your dealership's finance department in securing a warranty. The finance department at Dave Arbogast would be happy to assist any customer with questions regarding how to avoid an extended warranty scam. Please don't hesitate to give us a call at

(877) 300-9418

to speak with one today if you have any questions.
And remember, before you decide to purchase that "too good to be true" extended warranty, make sure it's coming from a reliable source.