2012 GMC Acadia Wins Best Retained Value Award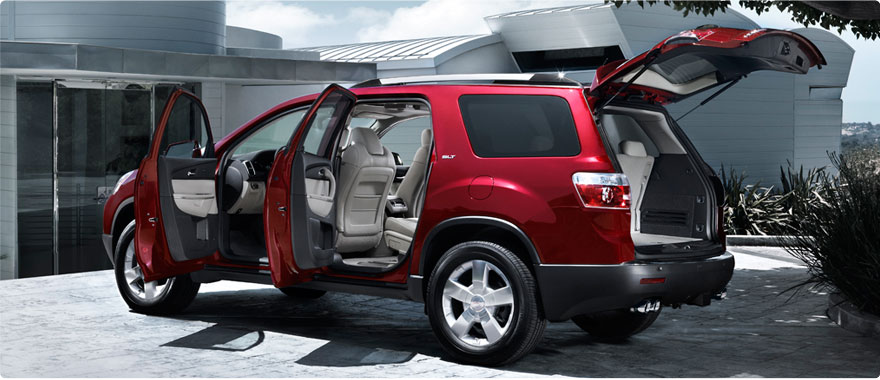 The GMC 2012 Acadia's new award for "Best Retained Value" will surely tempt car buyers into considering the stylish SUV for their next vehicle. Research completed by the popular vehicle website Edmunds.com compiled data regarding SUVs in the Acadia's class and discovered that the vehicle's value is highly preserved for the next owner.
When a car buyer is considering a used vehicle, they should review the retention value, which is the vehicle's continued worth after it's been owned for five years. Researchers at Edmunds offer car buyers a "True Market Value" calculation. With the Acadia, used car buyers will see a vehicle that holds 46 percent of its initial cost.
The United States vice president of Buick GMC Sales and Service, Brian Sweeney, commented on the acknowledgement from Edmunds "This accolade from Edmunds verifies what many of our customers already know - that GMC vehicles continue to deliver great value."
After the car maker calculated last year's sales reports, they found that the Acadia's sales were up 16 percent from 2010. Furthermore, the Acadia is responsible for bringing new buyers to GMC as approximately half of the SUV's sales are first-time GMC car buyers.
The vehicle's pricing from $35,000 to $45,000 places it in the luxury category, and car buyers will appreciate the vehicle's numerous features including an estimated 116.9 cubic feet of cargo space, seating for up to eight people and a quiet interior. Consumers will also notice the Acadia's superior engineering, which provides lumbar control in the seats, a memory system for both the driver's seat and mirrors along with a roomy center console with space for today's personal electronics.
General Motors Company
Beginning in 1902, the car manufacturer has brought quality vehicles to consumers. It began in the industry with truck production and has continuously held its own throughout its many years. The company has received numerous tributes for its technological advances and engineering capabilities.
GMC strives to improve fuel efficiency in its trucks, SUVs and crossovers, which includes the Acadia and the Terrain. With a focus on consumer selection, GMC is the only car maker to provide three hybrid trucks in the full-size category. In the hybrid class, car buyers can choose from the Sierra, the Yukon and the Yukon Denali SUV.
GMC also manufactures some of most powerful work trucks on today's market with the new Sierra Heavy Duty pickup. For more information regarding GMC model vehicles, consumers may visit www.gmc.com.
Edmunds.com, Inc.
When car buyers need information about vehicles, they turn to Edmunds.com as the website is the leading expert in researching all makes and models of vehicles. With the mobile site, Edmunds.com Android App along with the Edmunds iPhone and iPad apps, car buyers have never had more on-the-go access to car research. Edmunds makes buying a used car simple while allowing buyers to process research as they shop.
Edmunds provides detailed information about each vehicle's make and model including driving impressions, fuel-economy, safety features and pricing. The website's center of operations is in Santa Monica, California. The site also has a location in Detroit.