My Ride is Dirtier than Dave's - Part Two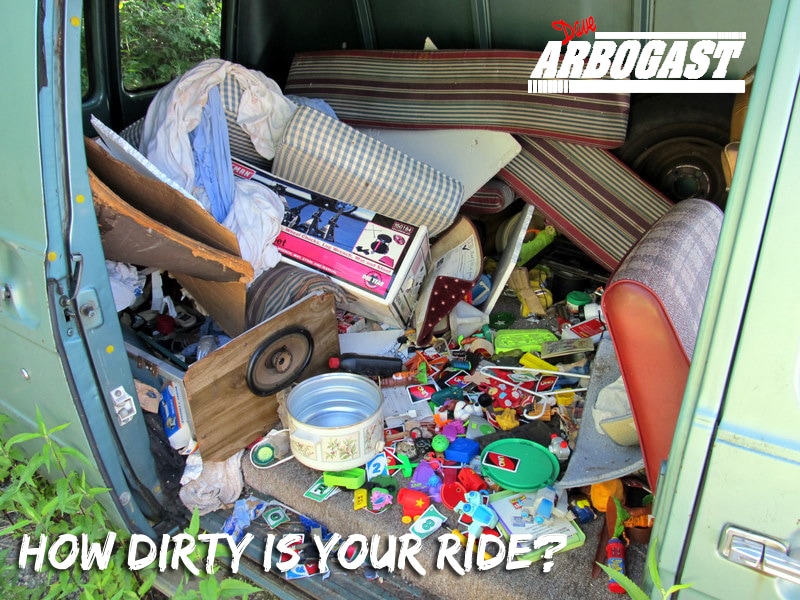 Alright everyone! Welcome to the official contest entry page for this year's My Ride Is Dirtier Than Dave's Contest - Part Two.


We're pulling out all the stops this year so you stay tuned for more details, movies and postings about this year's contest.


In the meantime, here are all the juicy details you're going to need to help your ride be deemed the dirtiest.


Who

- Sponsored by Dave Arbogast Buick GMC Vans RVs, Details Automotive Detailing and The Caroline on the Square.


What

- My Ride is Dirtier than Dave's Contest 2: Take a photo of the interior of your dirty car, van or truck and then e-mail it to dirtyride@davearbogast.com; or, you can post the photo of the ride to your own FB wall, and then tag all three businesses in it so we can see it. (In order to tag all three businesses, keep in mind you'll have to be a fan of all three on FB). We'll be posting entries we receive reguarly so you can check them out and let us know what you think.


When

- The deadline for all photo entries is July 20. After that, the sponsors will get together and decide who has the dirtiest ride.


Prize

- This year's winner will receive a full details package from Details Automotive Detailing as well as a $50 gift card to The Caroline restaurant. We'll also be choosing two runner-ups to receive a smaller detail package.


Here's the thing folks, in order to participate, you have to be a fan of all three pages, otherwise you won't be able tag them in your photo.


*Rules: Please, only one entry per person. By submitting a photo, you agree to allow us to repost it to our Facebook pages.