Uncompromising Towing Capability: Say Hello to GMC's Terrain and Acadia.
These day, a vehicle's towing capability can often keep many people from downsizing to a more efficient model.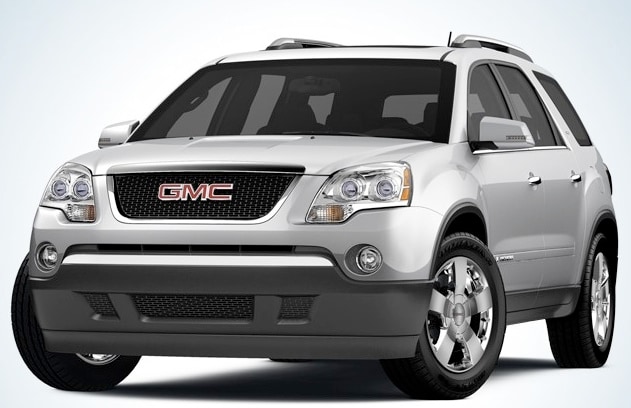 With that said, thanks to having a class-leading towing capacity and standard StabiliTrack with Trailer Sway Control, the
GMC Terrain
and
GMC Acadia
may both be the perfect answer for those who aren't looking to compromise between towing capacity and overall vehicle quality.
The Terrain for example, the smaller of the two vehicles. It can tow up to 3,500 pounds when equipped with an optional 301-hp V-6. This is enough towing capability to haul camper trailers and most boats. It sips fuel at an EPA-estimated 32 MPG when the standard 2.4L I-4 engine is installed, while still being capable of towing up to 1,500 pounds.
But the Terrain isn't the only GMC staple boasting such a performance.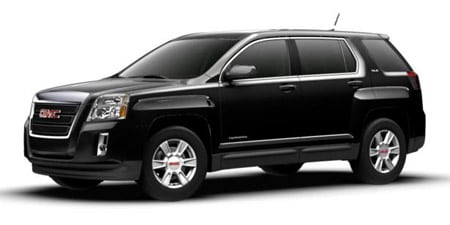 The Acadia delivers a strong 5,200 pound towing capacity with seating for 8. It is powered by the same 3.6L V-6, which uses continuously variable valve timing and direct injection to produce tremendous power and torque. The Acadia's longer wheelbase also delivers an improved towing experience.
The Terrain and Acadia also share a number of towing-friendly features including a rear view camera. This makes it easy to back up straight to hook a trailer up. The trailer sway control also uses a sophisticated electronic system to detect the oscillating motion produced by trailers at highway speeds. Braking is then applied at individual wheels to bring the trailer back into a correct track without distracting the driver.
The factory towing package for the Terrain is also much lower than competitive vehicles such as the Ford Edge and the Toyota RAV4. Similar packages for the Ford Explorer and Toyota highlander also cost more than the Acadia's.
Deciding between the GMC Terrain or Acadia will come down to available passenger seating and the drivers towing needs. Either one will do an excellent job as a family-friendly vehicle during the week when towing isn't an issue. The chassis design is not based on a pickup truck like many crossover SUV's. This makes for a more comfortable, car-like ride.
The GMC Terrain and Acadia are a perfect blend of passenger car comfort and pickup truck capability. They make it easy to enjoy the benefits of performance while towing and efficiency while not. GMC has been leading the way with next-generation vehicles capable of meeting customers demands for quality.
Find out more about these and other GMC models at
GMC.com
or look up
GMC on Facebook
.