Google Meets With Auto Manufacturers About Self-Driving Cars.
Google Inc., the popular search engine and marketing company, is anxious to get their new self-driving cars on the road as soon as possible.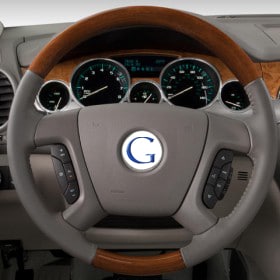 According to The Detroit News, in light of this recent success, Google's executives are speaking with automobile manufacturers about the possibility of building these veritable cars of the future.
The multi-billion dollar company is confident the futuristic cars work as intended. Already, a team of engineers at Google has put their entire fleet of these self-driving cars through as much as 250,000 miles of safety and reliability testing. Furthermore, Google intends to do another 750,000 miles worth of tests with the newest additions to their rapidly growing fleet.
Google's lead project manager Anthony Levandowski was present at the Society of Automotive Engineers World Congress in Detroit last week to give an update.
"From giving the technology away to licensing it to working with the Tier 1s, Tier 2s, working with the original equipment manufacturers, building a car with them, everything is open and we are trying to find out which paths make the most sense. We are talking to basically every car company to see what their level of excitement is and how do we best work with them," Levandowski said.
Later, a spokesperson for Google added, "We are talking with a lot of auto companies about a variety of topics, but we haven't decided how we may make our technology readily available to consumers. As Anthony Levandowski said at the SAE conference in Detroit, 'all of our options are open.'"
Levandowski claims Google is rushing to quickly in getting the self-driving cars on the market. According to CNET, they have started talking with car insurance providers, already questioning how much it could cost to insure one of the cars. One of the most important issues being: When someone in a self-driving car gets in an accident, who is liable? Is it the car's 'driver', or the company who built the car?
Officials for Google state they intend to prove cars driven by a computer are safer than cars driven by people through the use of mathematics, which should result in low insurance costs. Nobody is certain yet as to whether or not that particular line of reasoning will work, but insurance providers certainly have a fondness for mathematics, actuary tables and algorithms.