Buick LaCrosse's Quiet Cabin
Do you feel like talk to your vehicle like it's part of the family?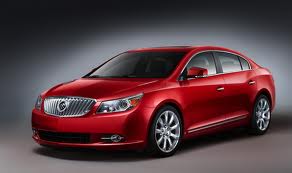 The sensation is likely to expand among
Buick LaCrosse
owners and lessees in the near future. Communicating with all Buicks is now universal thanks to Intellilink, which has now become a standard feature on all 2013 Buicks, including the sleek and luxurious LaCrosse. The success of the Buick's Intellilink system in vitally linked to speech engine, speaker adaptation, and "QuietTuning" technologies. The end result is the achievement of a new level of sophistication in voice command and voice recognition competences.
Ever wish your partner or child was a better listener? Thanks to a carefully conceived mix of technologies,
2013 Buicks
are better listeners than ever before as the system can now efficiently learn the nuances of different voices. The system "self-trains" to adapt to varying accents and dialects. It greatly benefits from various creative means which Buick engineers use to quiet the cabin. Users can better find success, even when speaking at more normal conversational levels.
The system's capabilities are much better because of Buick's QuietTuning. So, what is QuietTuning? It is an engineering process from Buick which addresses noise in a variety of ways. Special laminated glass and triple door seals are employed to reduce noise. QuietTuning also includes the use of a unique sound deadening material that is actually applied as a liquid.
The result is Buick drivers can simply push a button and control both navigation and audio features with voice commands. Pair a smartphone to Intellilink and one can peruse Pandora streaming Internet radio with simple voice commands as well.
Virtually every aspect of the system has been refined to produce optimal results. Sims and his team even analyzed the best locations for the system's microphone. It was eventually placed in a precise location in the cabin's headliner for ideal performance.
Buick is a luxury brand that often includes the latest features as standard equipment. This is certainly true of Intellilink.
More and more customers are driving Buicks, thanks to its enhanced portfolio of luxury models that are receiving multiple accolades from industry experts. Popular Buicks include the Enclave three-row crossover, Encore two-row crossover, LaCrosse sedan, Buick Verano sedan, and the sporty Regal sedan.
Learn more about the complete Buick line at www.buick.com, or at www.facebook.com/buick, and on Twitter @buick.