The Mystery Behind the 2013 Buick Encore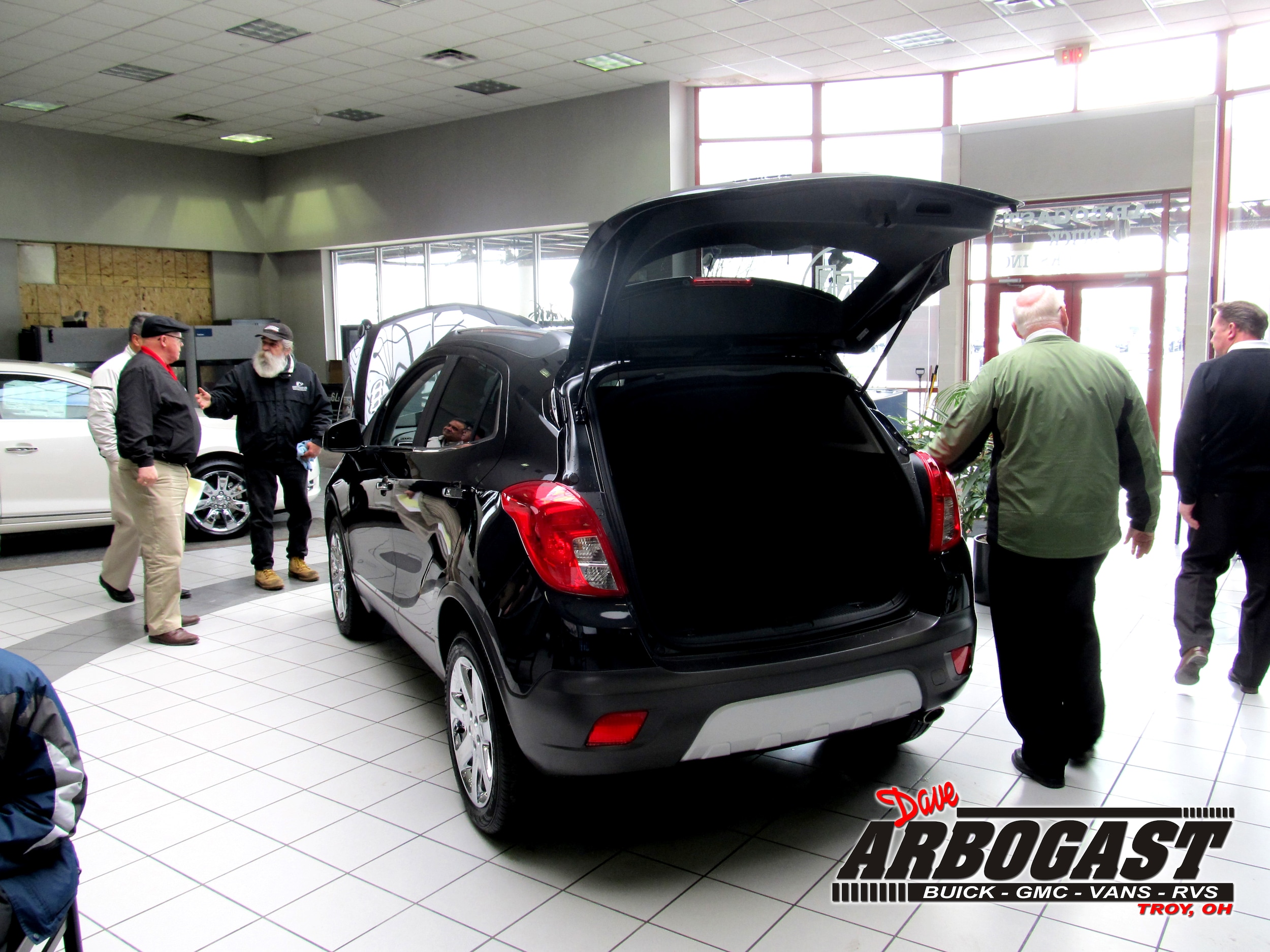 The all-new
2013 Buick Encore
may be the younger and smaller sibling of the three-row Enclave, but by most standards, it succeeds in delivering the same Buick styling, luxury and on-road composure as its larger counterparts.
The Encore is both mysteriously quiet and impressively fuel-efficient. Road noise and engine hum from the 1.4 L, 138 hp turbo inline-4 are barely noticeable, especially when driving in sixth gear. Bose noise-cancellation technology is much of the reason for the remarkable quietude. Three microphones scattered about the cabin detect sounds that generate opposing sound waves through the speakers, amp and sub-woofer to 'cancel out' the unwanted audio incursions. While cruising along in sixth-gear, it may be hard for some to imagine that it is an internal combustion engine, and not an electric one, powering this two-row crossover.
On the inside of the Encore you'll find a well-designed center console which includes redundant controls. That is, one is not forced to use the touch-screen controls. Well-placed buttons and knobs offer a traditional alternative. The Encore also offers suitable shoulder room considering that it is less than 70 inches wide. One might want to avoid hauling three powerlifters to the next meet in the back seat. However, for most everyday needs the rear seat offers decent head and leg room as well.
Buick engineers resorted to an increasingly popular solution to achieve good fuel economy in the Encore. They've added a turbocharger to a small four-cylinder power plant. The turbocharger generates accelerating power when needed. At constant speeds, the 138 hp engine delivers impressive fuel efficiency. In fact, the Encore is EPA-rated at a class-leading 33 mpg on the highway.
The Encore should appeal to a wide cross-section of the driving public. Young, urban professionals will appreciate the up-to-date Intellilink infotainment system and the contemporary styling. Bluetooth, ipod connectivity, and voice activation are among Intellilink's features.
Empty-nesters will find the Buick luxury they have come to expect, along with generous cargo space. With the rear seat folded down, the Encore offers in excess of 48 cu ft of storage. That should be more than adequate for a couple heading out-of-state to visit the grand kids or to experience the next memorable road trip.
For one on a solo trip to the garden center or the home improvement store, the flat-folding front seat adds even more utility. With all but the driver seat folded down, the Encore will accommodate items up to eight-feet long. With all seats in use, the rear cargo area still measures in excess of 18 cu ft.
The 2013 Encore is no rocket out of the starting gate, but it will please those who simultaneously want space, styling and fuel efficiency.