2014 GMC Sierra Delivers Most Power - and Most Fun.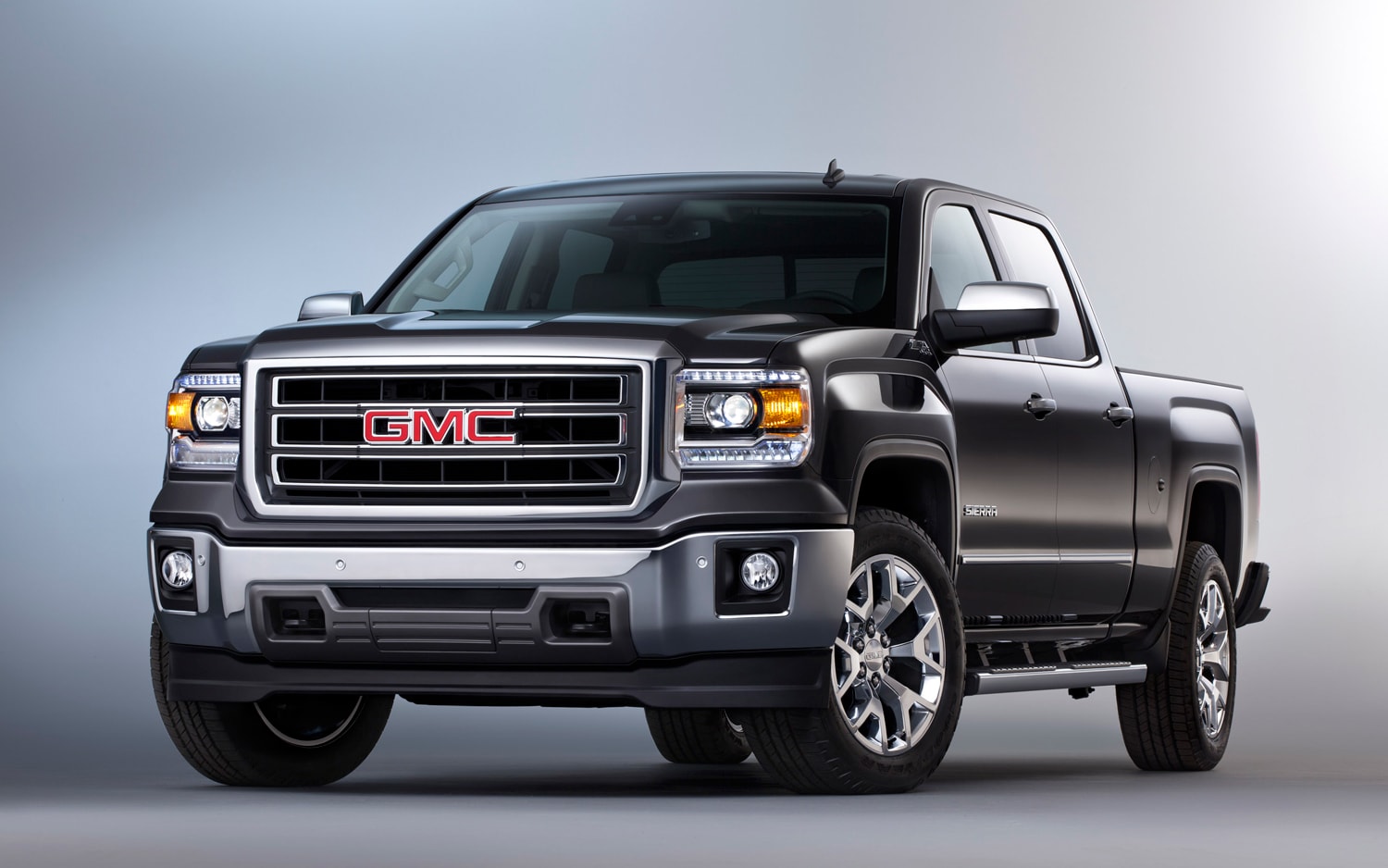 For 2014, GMC is one-upping the competition, with a new engine for its half-ton pickups that packs the most power of any engine option for any pickup.
The
2014 GMC Sierra
and its almost-identical twin, the Chevrolet Silverado 1500, can be equipped with a 6.2L V-8 that boasts a whopping 420 horsepower, to go with an impressive 460 lb.-ft. of torque.
The new models hit the showrooms this fall.
With that much power and torque available, you'd expect the Sierra to easily handle the heaviest loads most consumers will pull, and it doesn't disappoint. Properly equipped, including the 6.2L engine, the Sierra offers a maximum trailering capacity of 12,000 pounds. That, too, is a class-leading stat.
Businesses such as construction companies often favor the most powerful engines available. Frequent hauls in and out of rough work sites can be a killer death for underpowered trucks. The money saved by purchasing smaller engines may be quickly eaten up by repair bills on the drivetrain, not to mention the vehicle's downtime.
But today, high-powered pickups are just as likely to be purchased by the folks who pull boats, travel trailers, and other items for recreation. Pulling a travel trailer, especially with a couple of personal watercraft attached, tests the driving skills of most weekend truckers. Backing a trailer down a boat ramp with an underpowered truck compounds their agony (especially if friends are watching!).
Time will tell if GMC's new "superpower" plant is enough to entice Dodge, Ford or Toyota owners to make the switch. But the new Sierras beat the competition in one important comparison: They're "more fun." Admittedly, that's not what the typical construction foreman is looking for in a truck to haul steel beams to work sites. But for the Weekend-at-the-Lake family, it might an important factor.
Car and Driver magazine recently compared the Sierra's twin, the 2014 Chevy Silverado Crew Cab, to the crew cab versions of the 2013 Ford F-150 Lariat and the 2013 Dodge Ram Laramie Longhorn.
The four rating categories included "(Overall) Vehicle" which included niceties like driver comfort; "Powertrain," or performance-related results; and "Chassis," a category that included braking, steering and handling.
The final category was "Experience," which had only one result: "Fun to drive." And in that result, Car and Driver's evaluators put the Silverado on top.
The magazine doesn't claim to have any objective criteria to rank "Fun to Drive." But that should make no difference to drivers of Sierras and Silverados. As they're shakily backing that boat trailer into the water, they'll be able to brag, "MY pickup is the most fun to drive."