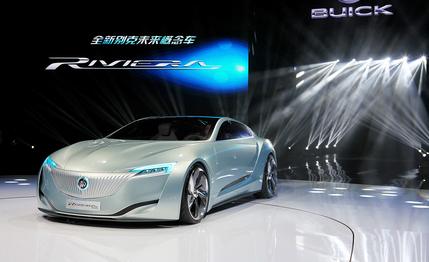 Showcasing the absolute cutting-edge of futuristic automotive design, the
new Buick Riviera concept car
has been awarded the 2013 Red Dot Award for the "Design Concept" category.
Having made its debut in April of 2013 at the Auto Shanghai expo, the new Riviera is quickly making a name for itself within the world of forward-thinking concept designs.
Developed by the combined efforts of General Motors' Shanghai division and the Pan Asia Technical Automotive Center...