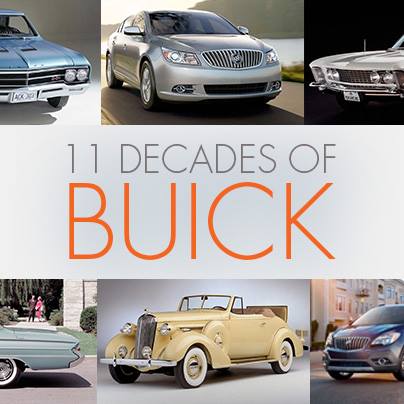 "A century and a decade" is the answer.
The question: "How long has Buick been around?"
It is, in fact, the oldest American automotive brand. Buick Motor Company was incorporated on May 19, 1903. Now, some 43 million new vehicle sales later, the Buick brand is experiencing a real renaissance. Today, many of General Motors' latest ideas find their way quickly into
the luxurious vehicles of the Buick Division
.