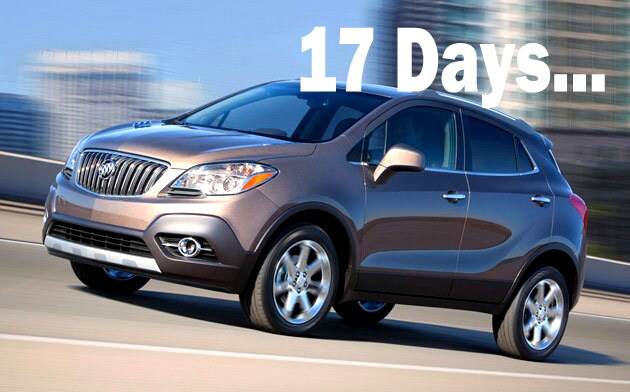 17 days...
According to a recent report from Edmunds.com, the average new car sits on the lot for two months before it joins a happy new family. This article, however, isn't about those cars.
It's about the
all-new Buick Encore
and the fact it's average lifespan on a dealership's lot is 17 days.
This Encore, a luxury crossover, is currently among America's top selling cars. Even more, considering...