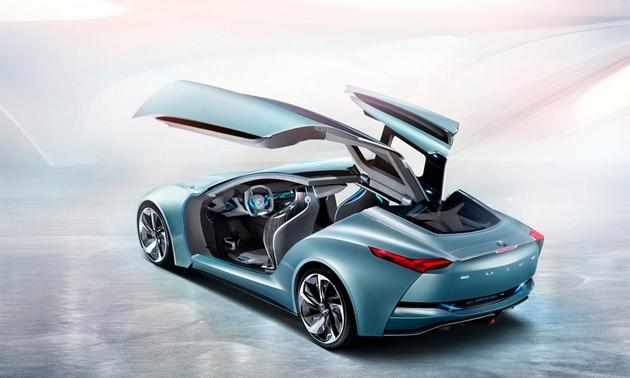 The assertion that GM is contemplating "something really fun" for its Buick Division gains credence now that the dramatic
Riviera concept
coupe has been introduced at the 2013 Shanghai Auto Show.
China was no accidental setting for the concept coupe's debut. The Chinese just love Buick. In fact, in 2012, sales topped 700,000 there. Compare that to the 180,000 sold in America during the same period. The overall demographic is younger in the Asian market than in North America, so the creation of "something fun" with the Buick nameplate on it would undoubtedly continue the exploding demand for the brand in the world's most populous country.
Youth appeal is succeeding in the U.S. as well. Of the 38 automotive brands sold in the United States, only Buick has actually reduced the average age of its buyer. Three years ago the average was 62 years of age; today it is 59...