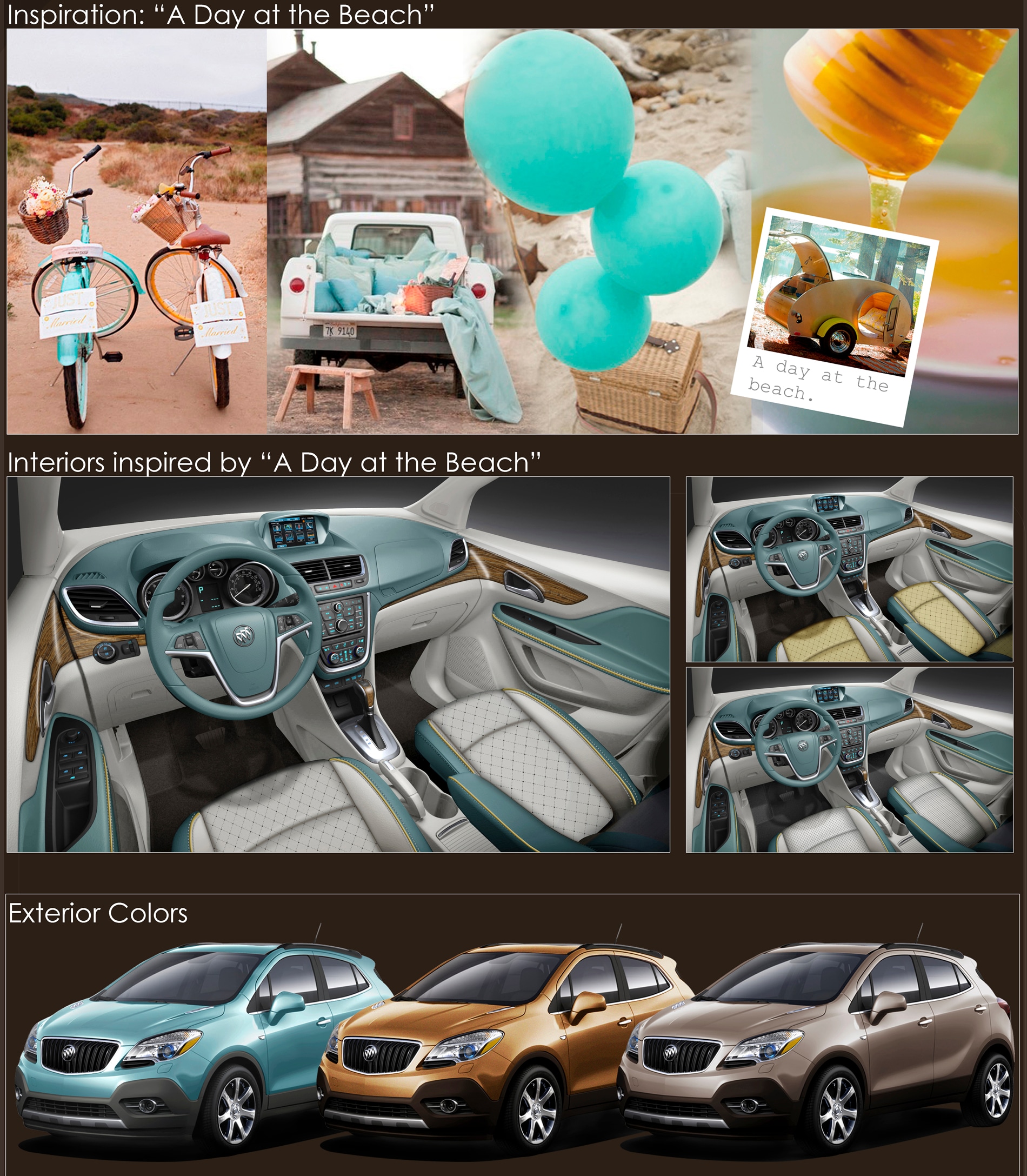 Judging by the recent successes enjoyed by GM's Buick division, its designers have had no problem finding the creative inspiration needed to generate enthusiasm across expanding demographics. But, that has not stopped the creative team from looking in new directions as well. Now,
Buick has demonstrated how to turn Pinterest boards
into new concepts for the two-row crossover, the Buick Encore.
This popular new social media network has supplied tangible and useful ideas for both interior and exterior Encore designs.
Buick ran a "Pinterest to Dashboard" contest, and the results were just announced at the New York Auto Show. Nine successful and influential fashion, food, and design bloggers were approached to develop Pinterest boards evocative of their respective passions and personal styles.
The winner of the competition was Michael Wurm Jr., a bed-and-breakfast owner from Pennsylvania. Mr. Wurm has almost four million Pinterest devotees following him. His board featured beach scenes and sea foam-inspired tones. In turn, Buick designers used these pins as inspiration for brand-new textures, color palettes, and even designs for the Encore...