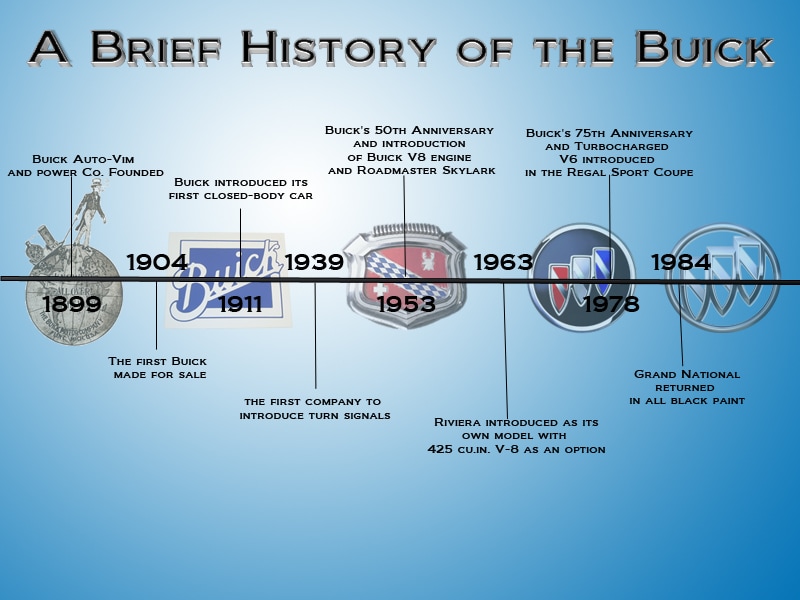 The history of
the Buick brand
is almost a statement of the history of the American automobile industry.
Founder David Buick had to hang on tight in the early days as Buick rode the unpredictable roller-coaster of world events to become not only a pioneer, but a frontrunner of automotive manufacturing.
Along with Walter Marr, Buick built his first automobile in 1900. Horses were still the norm and most people were wary of making a speculative investment in automobile manufacturing. But enough cars were appearing on city streets by 1903 that several businessmen were keen to take the plunge. In 1903, Buick found a group of wagon makers in Flint, Michigan, willing to take the risk and buy his company...