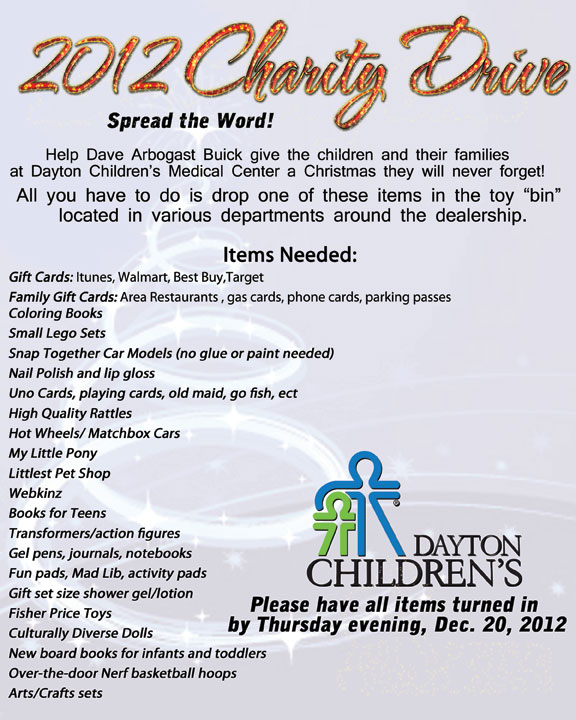 Well it's that time of the year again, when the entire team at Dave Arbogast pulls out all the stops for those who need a helping hand for Christmas.
In previous years, we've been fortunate enough to work with everyone from the Women's Abuse Shelter in Miami County and Choices Inc. Foster Care out of Kettering.
This year, we decided to see what was going on at Children's Hospital in Dayton...