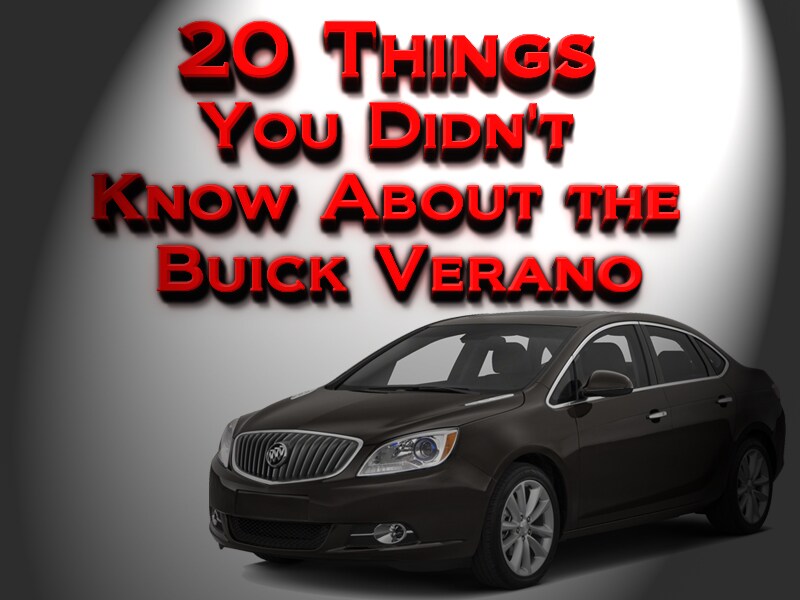 Everybody knows that the
Buick Verano
is the newest compact sedan from the respected American company. But there is so much more to learn. Here are twenty things that you did not know about the Verano.
1. Verano is the Spanish word for summer. The Buick corporation would like you to think of summer when you think of their vehicle, but they're afraid to come right out and say it.
2. Advanced security features...