You can detail your car like the pros with these ten tips: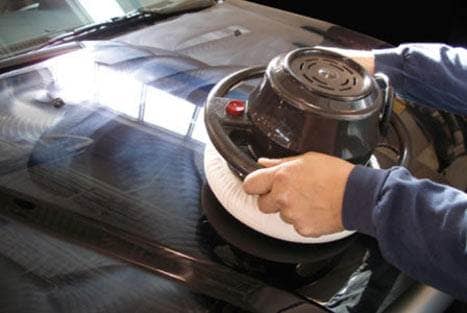 Tip #1: When Not To Do It Yourself
If your car's paint has a scratch that goes down to bare metal, let a pro handle it. Fixing a deep scratch requires an experienced hand.
Tip #2: Compressed Air to Clean Carpets
Use an air compressor to blow debris from the edges of your carpets and seats into the center, where you can easily vacuum it up.
Tip #3: Clean Air Ducts
Aim the nozzle from your air compressor at the walls of your car's air ducts. This will blast accumulated dirt and dust out, improving your car's smell. Replace or clean the cabin air filter as well.
Tip #4: Clean Your Tires With a Gentle Cleaner...