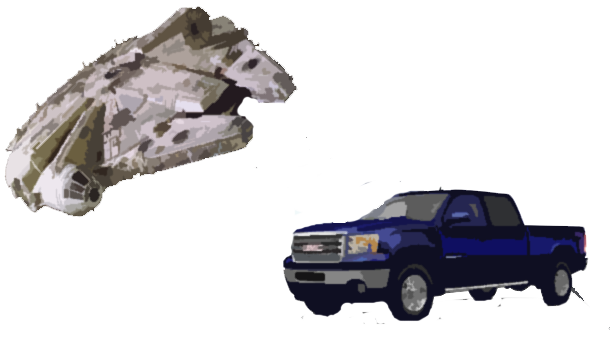 This may just be the most important showdown of your life.
First of all, the Millennium Falcon only comes in one color. Two, actually. It comes in its original grey color, and if you attract enough attention from the Empire, it might just turn a soot black from all of the laser blasts headed your way. The
GMC Sierra
, on the other hand, comes in a variety of colours straight from the factory.
The Millennium...