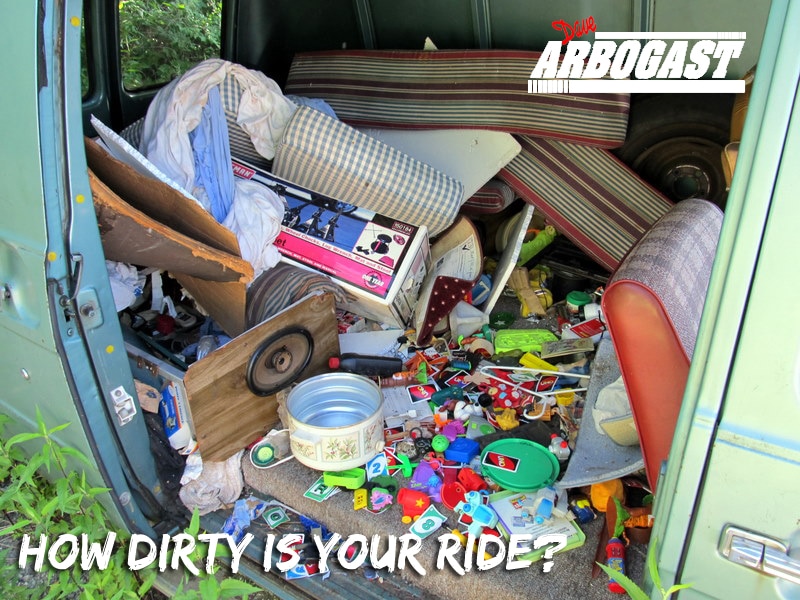 So,
how dirty is your ride
?
Does the inside of it remind you of an episode of "Hoarders." Maybe it's filled with a sea of fast food crumbs courtesy of your lunch break? Or, maybe a bird flew overhead when the sunroof was open and left you a pleasant surprise.
If your ride is dirty we want to see it and we want proof. And, if we happen to deem your ride is the...