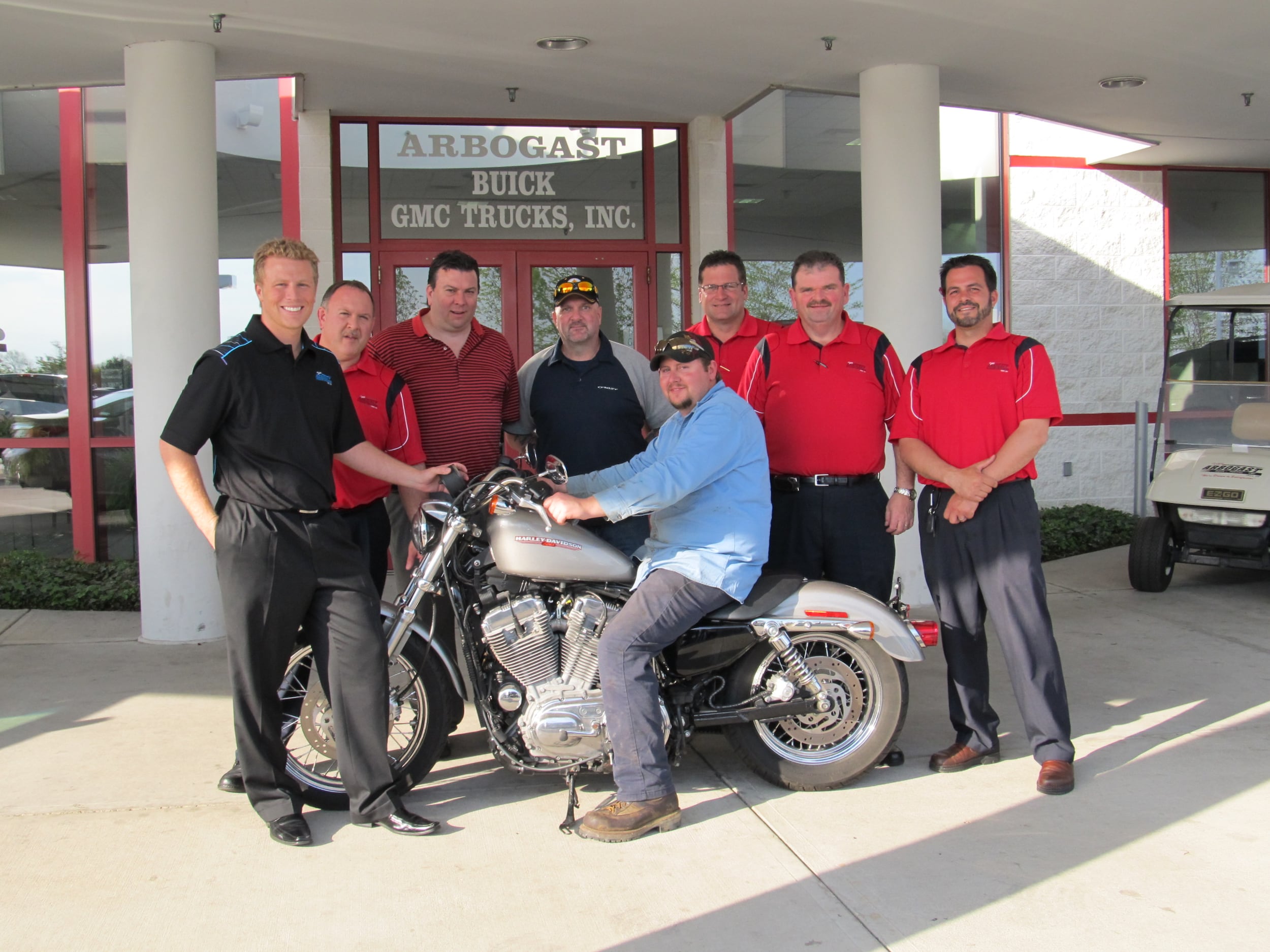 A man from Piketon was more than happy to find out his charitable nature led to him winning a 2007 Harley Davidson motorcycle during the 2011 Miami County Relay for Life.
The annual event sponsored by the American Cancer Society (ACS) has participants walk 24 hours straight in an effort to help raise funds and awareness for cancer research. Those who participate in the annual event include both cancer survivors and supporters alike.
This year, Troy, Ohio-based businesses Dave Arbogast Buick GMC Van RV, The Caroline Restaurant and the Troy Fish and Game teamed up for a "Ride for Life Harley Raffle" for this year's Relay. Raffle tickets for the drawing were $20 each with all proceeds donated to the ACS.
In total, the three businesses behind the raffle were able to raise about $6,000 through ticket sales.
The raffle ticket belonging to Piketon resident John Mossbarger ended up being pulled. Mossbarger is now the proud owner of a 2007 Harley Davidson XL883L Sportster Motorcycle.
Those behind the Harley raffle added they always look forward to helping out when they can.
"This (Ride for Life) was just another opportunity for the local community to come out and help raise money for a great cause," said Dave Arbogast Buick GMC Van RV Internet Manager Blake Arbogast.