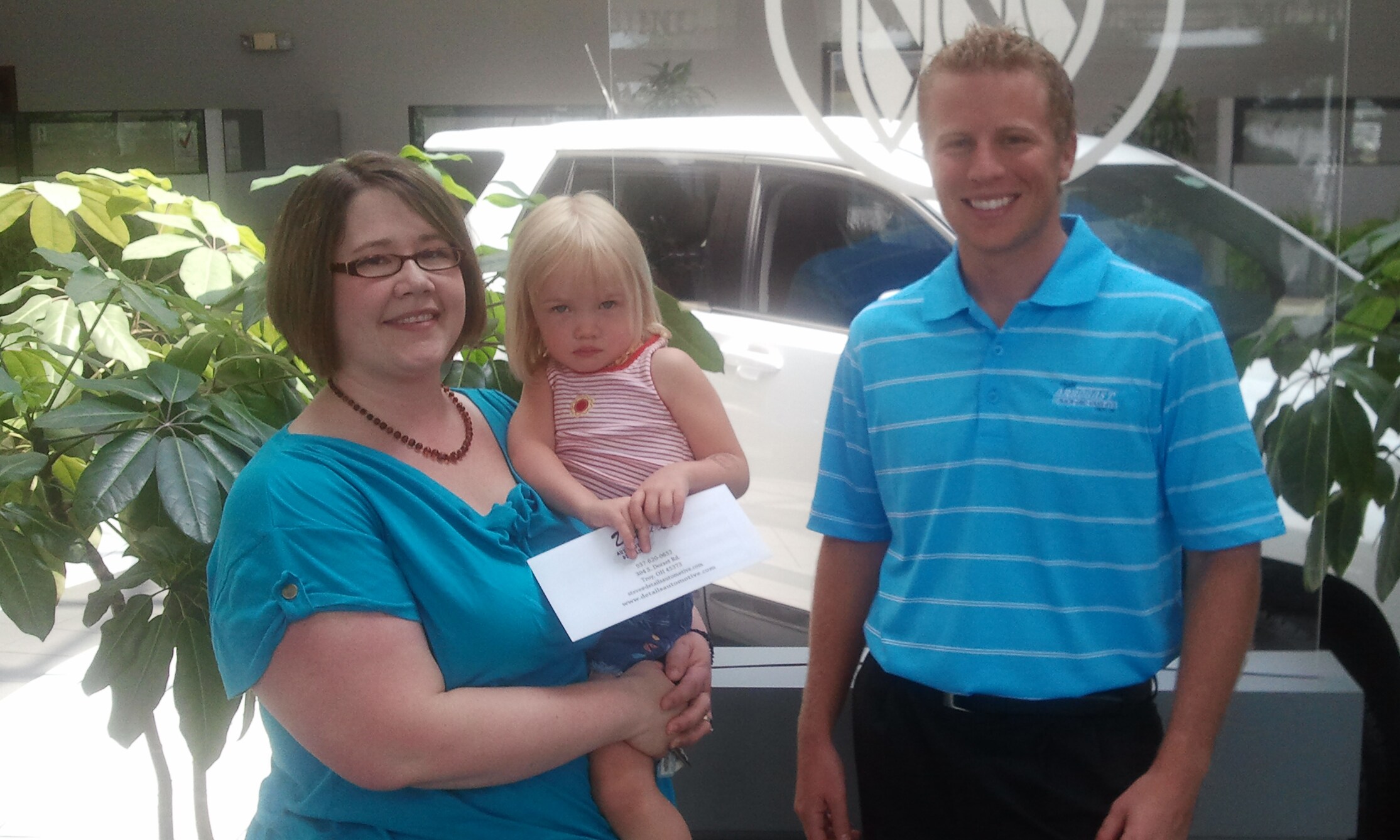 Today, the winner of our "My Ride Is Dirtier Than Dave's!" Facebook Fan contest stopped by to claim her prize.

Allison Fullenkamp will now receive a free, full detail from Details in Troy. The photo she submitted was of her husband's very dirty ride.
We'd like to thank Allison for participating in the contest. And of course, we hope the full detail will be enough to get her husband's truck looking?