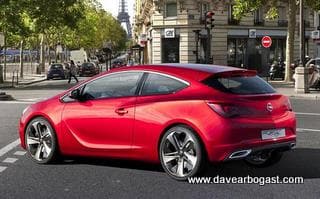 Last month Europe got its first look at the 2012 Opel Astra GTC. Why do we care here in the United States? Well, General Motors has announced that it will be coming over the ocean to us in the form of a new model Buick!
The Astra is not new in the states, it was here originally as the Saturn Astra. Opel took the vehicle, redesigned and drastically improved it and released it as the Astra GTC.
The car will be offered with hatchback and convertible models, as well as four and six cylinder models. The Astra would have probably come into the Pontiac line up if it were still around, but it will now help to continue with the reshaping of the Buick image.
Keep your eyes peeled for more information regarding this exciting new addition to the Buick line up! Check our website out periodically at for updates. As a Buick dealer we will be proud to help get you behind the wheel of your very own as soon as we get them in!