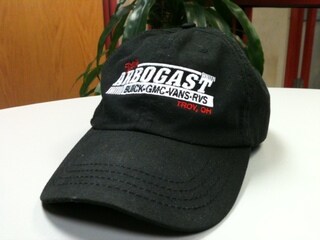 It is the single, most intimidating thing that I own.
It's a hat.
My Dave Arbogast Buick GMC Vans & RVs ball cap.
Let me explain. I was at the basketball game the other night when a friend sat down beside me. He knew I had changed jobs but he didn't know where I was working...