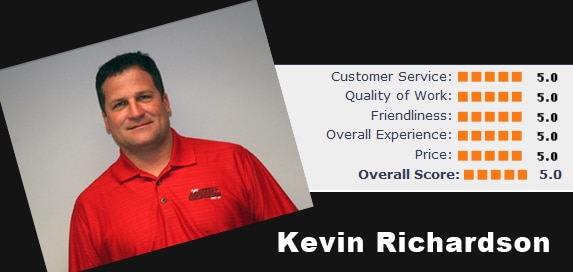 My name is Samantha Eberhardt. Being a full-time college student, part-time employee at a hotel, and limited on funds is definitely not easy. Car shopping only added on heaps of more stress, that is, until I found myself at Dave Arbogast. My grandparents had recently just purchased a blue GMC Sierra truck with the help of Kevin and they wouldn't stop speaking so highly of him, so of course, I put my 'life' in his hands as well.

I explained to him exactly what I wanted and the price range I was looking at. I had been to so many other dealerships and not only did I feel like they swarmed me as soon as I got out of the car, but their only concern was how much money they were going to get out of me -- even if the car was nothing that I wanted. Kevin on the other hand, I came to him. He didn't force me into a car I didn't want, he didn't make me feel like I was a customer at all, he made me feel like I was his friend.

Every question I had, he had an honest and up-front answer. I made many, many trips to Dave Arbogast, alone and with family, and every time he made every single one of us feel comfortable and at home. It had only been 1-2 short months of waiting for the perfect car when I received a phone call from Kevin, "I found your car." Sure enough, he did. The perfect 2003 Chevy Malibu with a spoiler and low mileage. It was love at first test drive.

Within a week, I had my car and I had a new friend. He has called multiple times to do follow ups on me and my car, every time I go to get my car washed (for free, because that is such a wonderful prop for purchasing my car from Dave Arbogast) he greets me with a smile, he remembers my name, and he asks me about my family, my life, etc. Dave Arbogast should be proud of having Kevin Richardson as an employee. Because of him, not only will I return to Arbogast in a few years to purchase a newer car, but I recommend them to every one I speak to. We're keeping Dave Arbogast in the family, and that's all because of Kevin.


Samantha Eberhardt