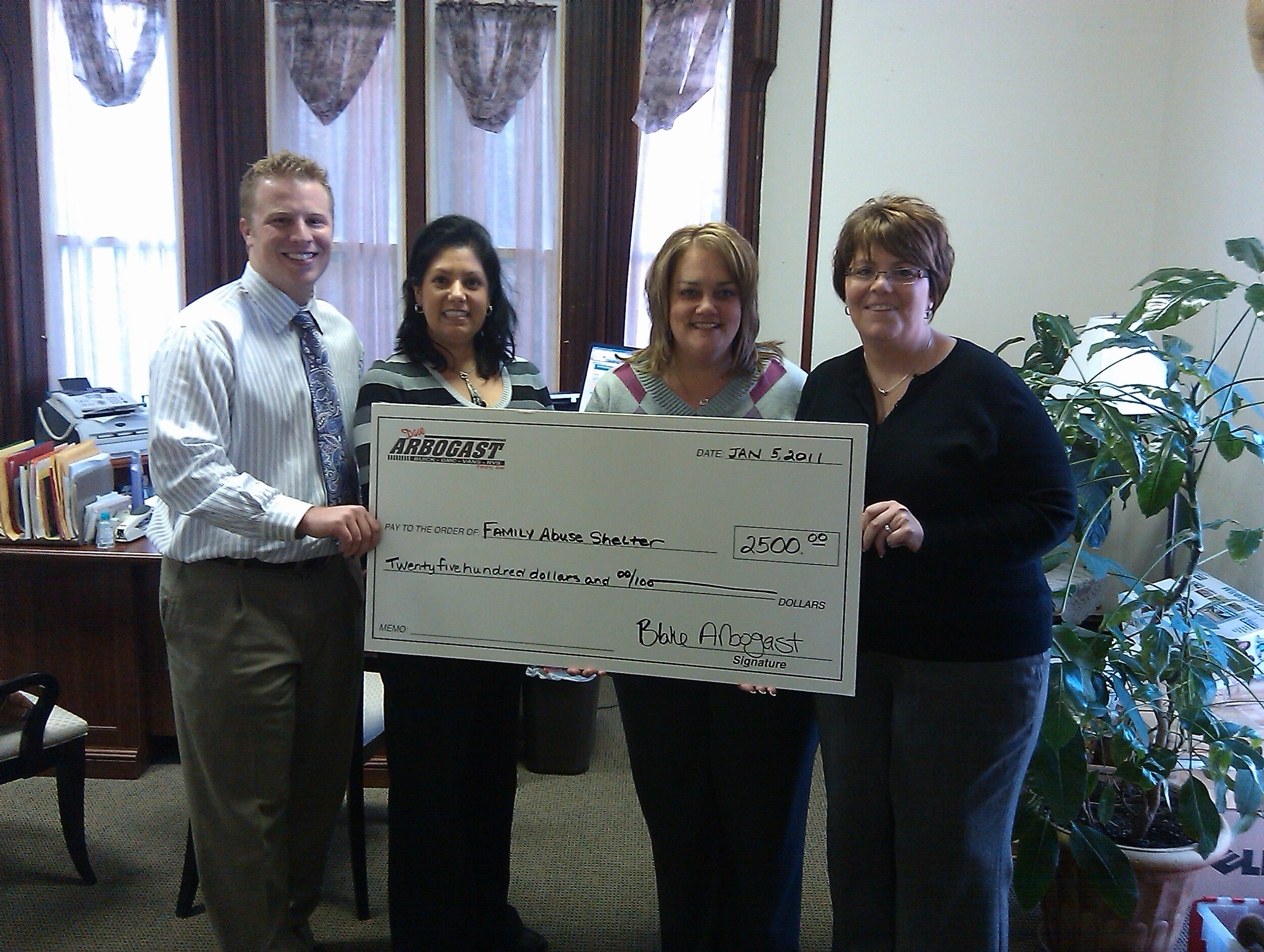 News Release 1/4/11 - A Facebook campaign led by a local automobile dealership to help raise money for the Family Abuse Shelter of Miami County this holiday season proved to be more successful than expected.
On Wednesday, Blake Arbogast from Dave Arbogast Buick GMC Vans RVs presented the shelter's director Barbara Holman with a check for $2,500 from the dealership.
With the current tough economic times everyone is facing, the donation means much more to the shelter than anyone from the dealership would have ever realized.
"This has been a difficult economic time not only for us, but especially for those in the community suffering from domestic violence," Holman said.
Holman added the shelter was anticipating having to cut a few of its services.
"Thanks to this donation we're going to be able to avoid that now," she said...