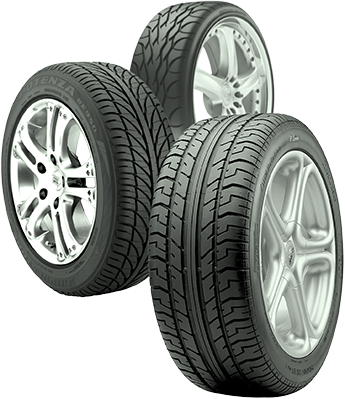 Since tires affect the personality and performance of your vehicle, all four tires should be as identical as possible or handling problems may arise. If your tires don't match, it is possible that one end of your vehicle won't respond as quickly or completely as the other, making it more difficult to control.

Consider the following:

JUST ONE TIRE?

If your tires have a lot of remaining tread depth, but you need to replace just one that has been damaged by an accident, road hazard or a vandal, you should replace it with a tire that exactly matches the others. Select a replacement tire of the same brand, line, size and speed rating. While there may be a less expensive tire available, it wouldn't be a bargain this time because it would be different than the other three tires on your vehicle...