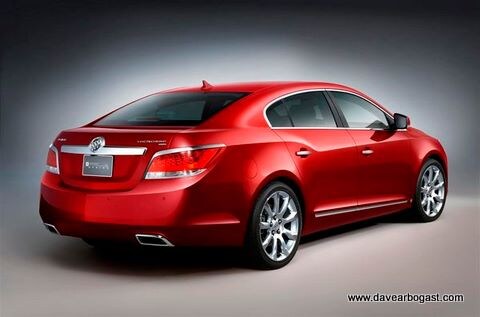 Ok we have had the Buick Lacrosse a while now and I've had a chance to drive one for longer than just a test drive. Am I still as excited as before? Absolutely! The 2010 Buick Lacrosse thumbs its nose at Buicks of old. Its styling is unmistakable, every time my wife and I go to dinner I am swarmed by bystanders. "What kind of car is that?" they ask. They are amazed when I tell them it's the new sedan from Buick.
The overwhelming majority have said it likes like the Buick's from the 50's and 60's. With the sweeping body-lines, bold styling , and high performance I would have to agree it's been awhile since a Buick has looked like this .
The Buick brand transformation continues with the 2010 Buick Lacrosse but they are not stopping there! As seen in early posts the new 2011 Buick Regal is going to be a game changer. I am excited for the direction Buick is going in and look forward to seeing their new designs. Visit Arbogast Buick to test drive a new Buick Lacrosse... come and see what your missing!