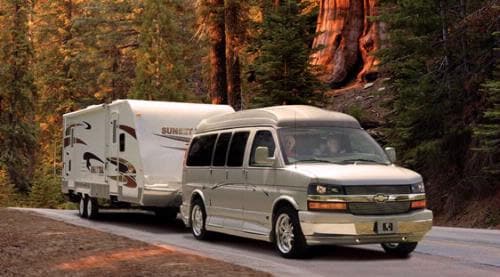 Conversion Vans are the ultimate in luxury, comfort, entertainment and personalization. Who knew you could get more room than a full-sized SUV with ten times the customization. Or that you can combine the convenience of RV's, with much better mileage, much smoother handling and much easier parking.

Each van can be tailored to your exact needs and every want. With such spacious interiors, luxurious amenities and road-going comfort, there is little question that conversion vans could be called the best value on the road today.

Conversion Vans are better equipped than any SUV. They include sate-of-the-art entertainment systems, finely appointed leather interiors and exciting exterior design with special paint treatments and chrome wheels. The sky is the limit when you are customizing your own personal van.