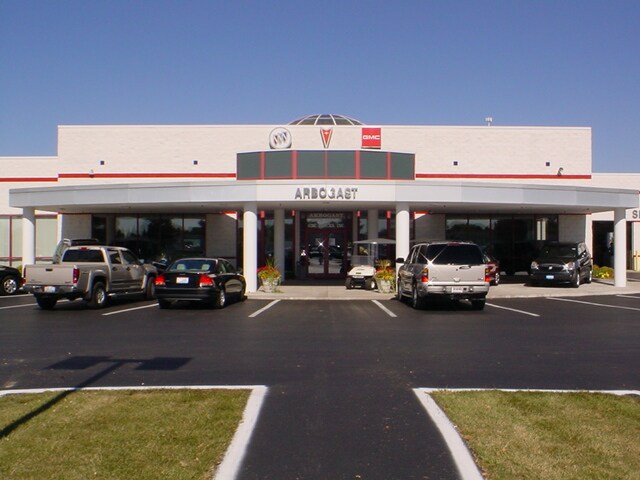 In 1992, Dave Arbogast purchased Wampler Buick-Pontiac-GMC, located off St. Rt. 25A in Troy,
Ohio. Within a year of being open, it quickly became apparent the original facility and its location were
simply too small to accommodate the goals Mr. Arbogast had for the dealership.

The following year, Arbogast purchased 35 acres of land located on the corner of 25A and I-75 and began working with officials from GM on plans for a state-of-the-art facility which would later become a prototype dealership for GM, with hundreds of other dealerships modeled after it.

On October 19, 1994, the ribbon was cut and the New Car building opened. Shortly after, the pre-owned vehicle building was constructed and later in 2004, the RV and Boat Depot facility was added.