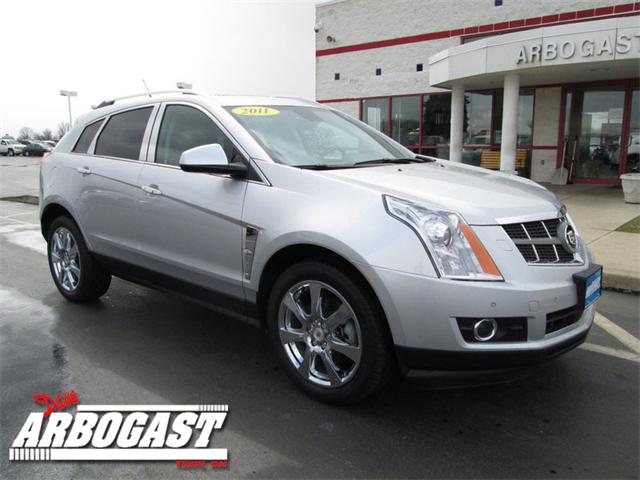 The
2011 Cadillac SRX
has some big shoes to fill. It's a Cadillac so it has a certain cachet, but it has to have good quality components, adequate acceleration, plenty of room and something for the kids to watch on long drives.
The 2011 Cadillac SRX lives up to its name in every aspect. The engine provides more than enough power for any driver. The interior is full of extra features that make driving the Cadillac SRX good for long trips. The exterior looks like a Cadillac ought to look.
From the side, the SRX had long broad lines that suggest importance and size. The front is properly heavy and complicated, The roof slopes back in an aggressive line. The interior is where the people who own a Cadillac live and General Motors is aware of that. They used quality materials and striking design to make any drive in the SRX enjoyable. Anyone buying a Cadillac expects unusual luxury touches and the SRX has them. If you want to consult the navigation system, a touch screen rises out of the dash instead of dominating the front of the dashboard. The entertainment system for the rear seats will play two different programs at once. Really a good idea if you have kids of different ages...