What's the Difference Between AWD vs. 4WD?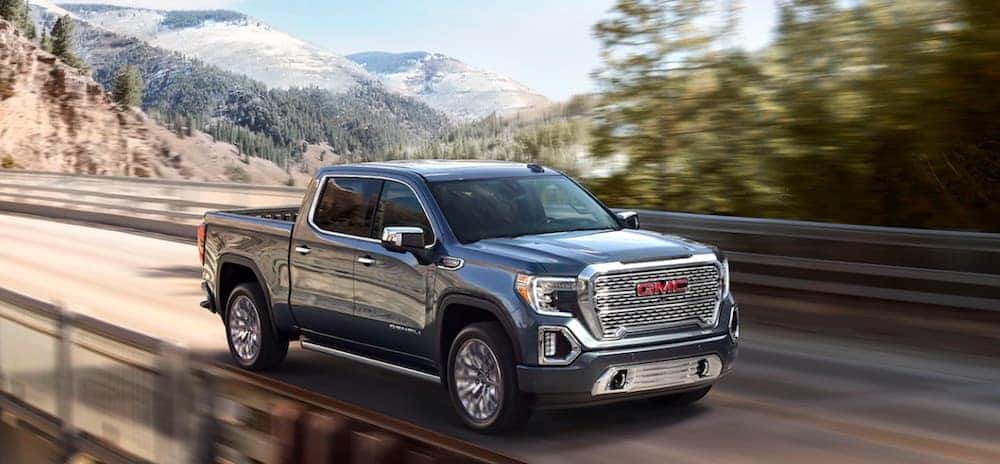 Shopping for a new or used Buick or GMC in the Troy area? Whether you're just beginning the car-buying process or you have a few models in mind, chances are you're comparing specs and features to make sure you find the best fit for your driving needs. One important consideration is whether to choose an all-wheel-drive vehicle or a four-wheel-drive vehicle. If you're wondering if there's a difference between AWD vs. 4WD, the answer is yes.
AWD and 4WD Vehicles Value Your Trade
What is All-Wheel Drive?
When a vehicle is equipped with an AWD drivetrain, power is sent to both the front axle and the rear axle. This provides more equal torque distribution, helping you have better traction and handling when the Vandalia roads are slick or rough. Many all-wheel drive systems are called "intelligent," which means they will automatically switch on and off as needed. When not on, the vehicle is in its default setup (FWD or RWD), but when it senses a loss of traction, torque is sent to all wheels to better keep you in control.
What is Four-Wheel Drive?
The 4WD is also known as the 4×4 drivetrain and is designed to handle rougher terrain. Trucks and SUVs that can drive off road are generally equipped with 4WD since the drivetrain sends power to all four wheels. It can adjust the power between the left and right wheels to ensure there's adequate handling for Dayton drivers.
While some vehicles have always-on 4WD systems, the vast majority are switched on and off as needed, giving the driver the choice of when to engage the 4×4 (like when going off-road) and when to opt for the more fuel-efficient performance (like driving on the highway).
Do You Need AWD or 4WD Vehicle in Troy?
Now that you know more about what the AWD and 4WD drivetrains offer, you can make a better decision on what type you need. At Dave Arbogast, we have both all-wheel-drive and four-wheel-drive vehicles in stock, so contact us to learn more or visit us and take some test drives.
More from Dave Arbogast
The 2019 Buick Enclave reviews are in! Troy drivers and industry experts alike have had positively glowing things to say about this luxury three-row SUV, but will you agree with them? Explore our overview of the 2019 Buick Enclave reviews below then stop by our Troy showroom to take a test drive and find out!…

Thinking about upgrading your Troy drives with a new or used GMC vehicle? You've probably noticed that among the regular GMC lineup exists a line of luxury models known as GMC Denali vehicles. What sets the GMC Denali configurations apart from the rest? These models deliver the superior capabilities and reliable utility GMC is known…

The 2020 GMC Terrain towing capacity reaches up to 3,500 pounds, making it a top choice among Troy shoppers searching for a small SUV with next-level performance and utility. Explore the new GMC Terrain towing capacity and engine specs with us below, then visit us for a test drive in Troy! New Terrain Inventory New…