GMC Denali: One Million Sold in Less Than 20 Years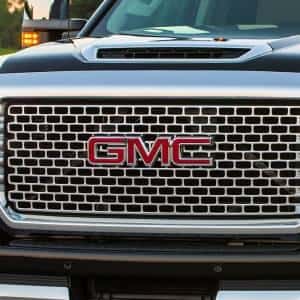 Nearly two decades ago, General Motors introduced the Denali concept as a premium trim for its Yukon line of large sports utility vehicles. In 1999, the American economy was enjoying a period of prosperity that prompted GM to add a bit of luxury to its GMC line of trucks and SUVs. The Denali concept would later be applied to the upscale Cadillac Escalade as well as the GMC Sierra, the GMC Canyon, GMC Acadia, and the GMC Terrain.
In February 2017, GM proudly announced its achievement of a major milestone as the one millionth GMC Denali sale at an American auto dealership. The sale comes at a time when the United States economy has been enjoying a solid recovery and fuel prices have become more affordable. It is worth mentioning that more Denali models have been sold in the United States than the total sales of Porsche, Jaguar and even Land Rover models.
The Denali concept is named after Alaska's Mount McKinley, the highest elevation in North America. Once GM engineers and marketed noticed that the Yukon Denali was extremely well received, the concept became a permanent trim. The appeal of a robust SUV with lots of luxury was embraced by drivers from all walks of life: ranchers, suburban families, professionals, limousine companies, municipal governments, Wall Street firms, and others.
The special features and styling details of the GMC Denali are complemented with generous horsepower, safety and technology. Denali drivers and passengers can expect extremely comfortable interiors where they can feel safe as they enjoy the GMC IntelliLink infotainment system, which allows them to enjoy their favorite smartphone apps by means of 4G LTE hotspot connectivity. Furthermore, the Denali's system of cameras, radar and sensor keep drivers alerted to everything in their surroundings.
With the celebration of the millionth Denali rolling off the assembly line and being sold at an American dealership, GM is confident that the future of this luxury nameplate will be very promising.
The GMC Canyon pickup truck is the latest GM vehicle to get the Denali treatment, but engineers believe that the design principles of the GMC Sierra Denali XT, which is a concept hybrid, will continue being incorporated, and there will be a more pronounced emphasis on crossover SUV models such as the GMC Acadia. GM intends to keep developing the Denali trim as an example of American luxury applied to SUVs and trucks that can be powerful while retaining their signature style and comfort.