What is Ford Credit?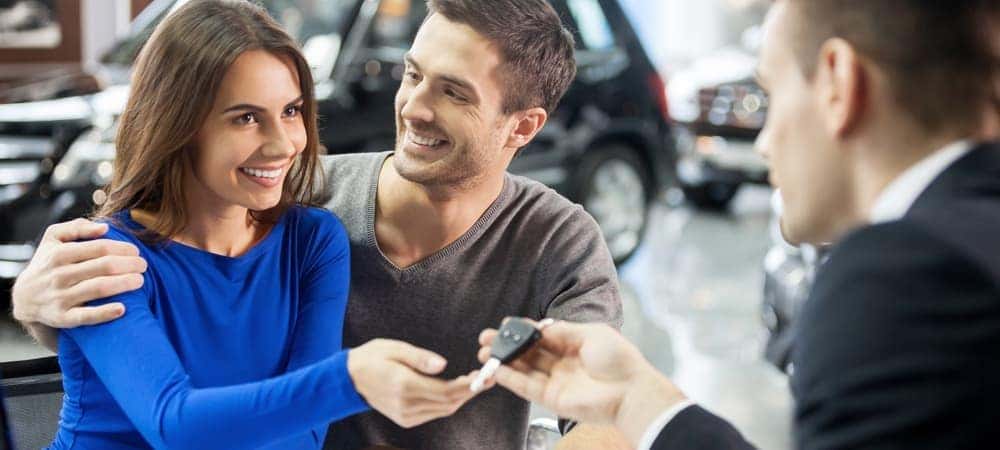 Ford Credit is the financial branch of the Ford Motor Company. Troy car shoppers interested in purchasing a new Ford vehicle can benefit from this Ford financing program. There are various options available, which means that no matter what your financial situation is, there's a Ford Credit plan that suits your budget.
Buying vs. Leasing
With Ford Credit, you can either lease or purchase your next car, truck, or SUV with these options:
Buying
Standard Purchase: This plan offers flexible payment terms, and there are no mileage limitations or extra wear/use charges. With each payment made, you're building equity, so your next Ford purchase will come at a lower price. New, used, and certified pre-owned vehicles all qualify for the Standard Purchase Plan.
Flex Buy: The Flex Buy program gets you a special payment plan with lower payments during the first few years. There is one term available, and to qualify, you must purchase a new vehicle.
Leasing
Red Carpet Lease: This plan features a variety of terms and benefits, such as seven available mileage options. The Advance Payment Program lets you settle your lease payments in one lump sum, which is usually less than what the total monthly payments would have been. The Red Carpet Lease also provides a variety of lease-end options. When your contract is up, you can purchase or lease a new Ford, buy the leased vehicle at a previously determined price, or return it.
Benefits of Ford Credit
The Ford Credit program resources help you with the car-buying process, so you can feel confident and prepared to make the best decision for you. In addition, Ford Credit offers personal assistance from their finance specialists, who work with you should you get sick, have an accident, or require payment relief following a natural disaster.
Buy or Lease Your Next Ford Vehicle with Ford Credit at Dave Arbogast
Are you interested in purchasing or leasing a new Ford Escape, a towing-ready Ford Edge, or a lifted Ford truck with the Ford Credit finance plan? We'll help get you behind the wheel of your dream vehicle! Be sure to browse our current vehicle specials so you can go home in a new or used vehicle for less. Contact us online or stop by our Troy-area dealership to get the process started! Having trouble deciding which Ford model is right for you? Vehicle comparisons are a great tool. Get started today when you compare the Ford Edge vs. Ford Escape with Dave Arbogast!